Why choose A9?
A9 mini Wifi camera allows you to control children, nannies, the elderly and their caregivers, pets, to control the business and much more in seconds during your absence. It is applicable as a security camera for your office, business or home.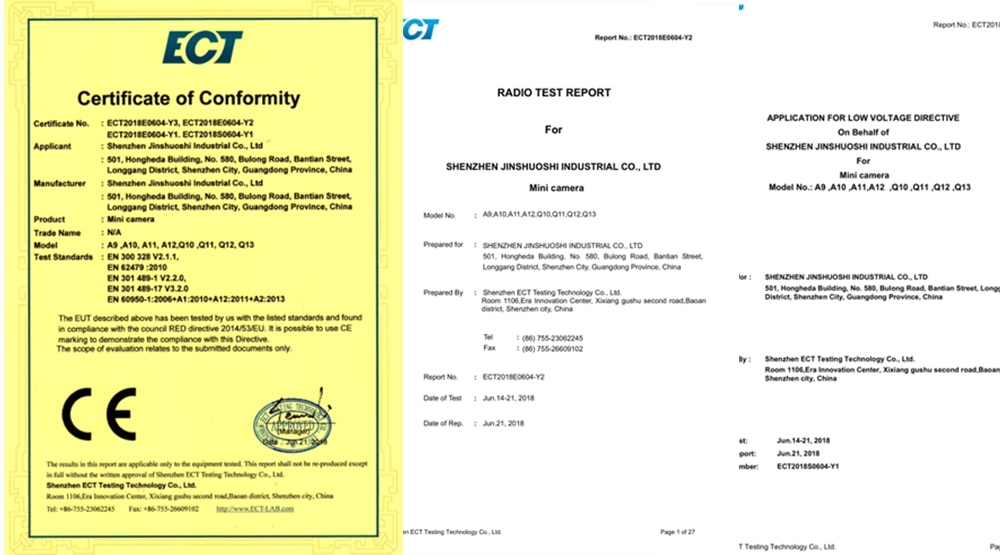 Features
A9 mini Wifi camera Mini Camera Size: It has a monolithic housing and back panel with mini memory card slot; no indicators, no sounds, no one will know there is a camera in the room.
Built in 240mAh battery: ensure the mini camera continuous record, day time video up to 1 hours when this mini camera fully charged.
WiFi Hotspot: This wireless camera has its own WiFi hotspot, it can also connect your cell phone.
Strong Magnet Body: Small cameras built into the magnet, can be adsorbed on iron material, easily fixed anywhere.
a9 mini wifi camera price in pakistan
Comparison of A9 Hisilicon Chip and V380 Pro
Real Scene Image Comparison
HDwificam pro difference v380 pro
Mirror view, supported by hdwificam pro, not supported by v380 pro
Camera indicator switch, supported by hdwificam pro, not supported by v380 pro
Night vision function switch, supported by hdwificam pro , not supported by v380 pro
Brightness adjustment, hdwificam pro supports, v380 pro does not support
Cloud Storage, supported by v380 pro, not supported by hdwificam pro
a9 mini wifi camera setup
Similarities: wide angle 150° | support sharing | support multi-frequency display | support motion detection | Support memory card to save video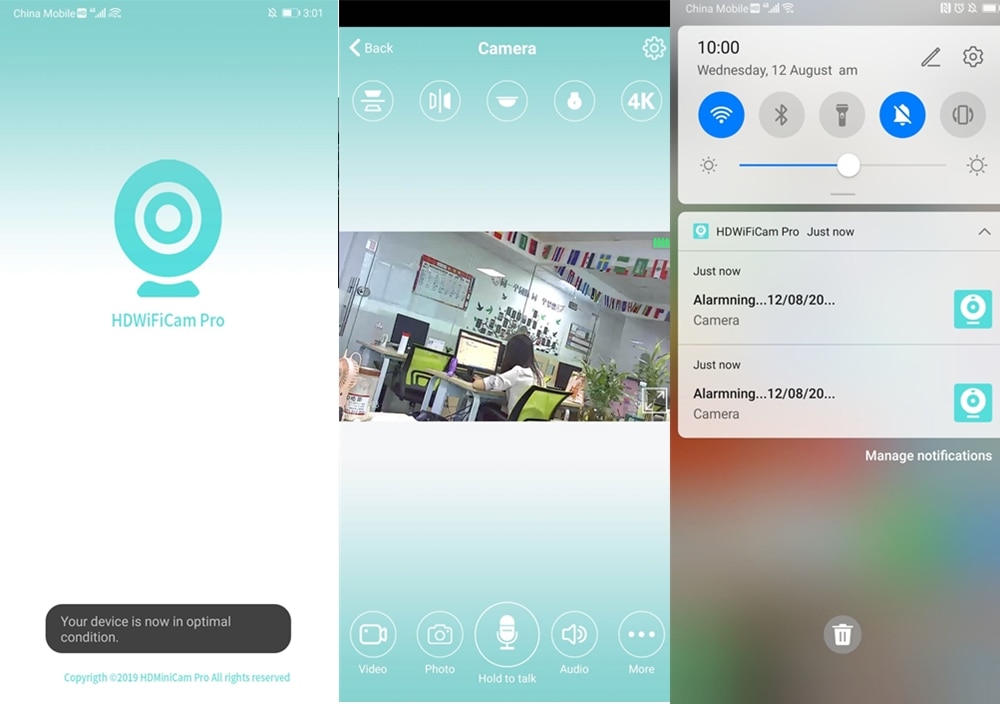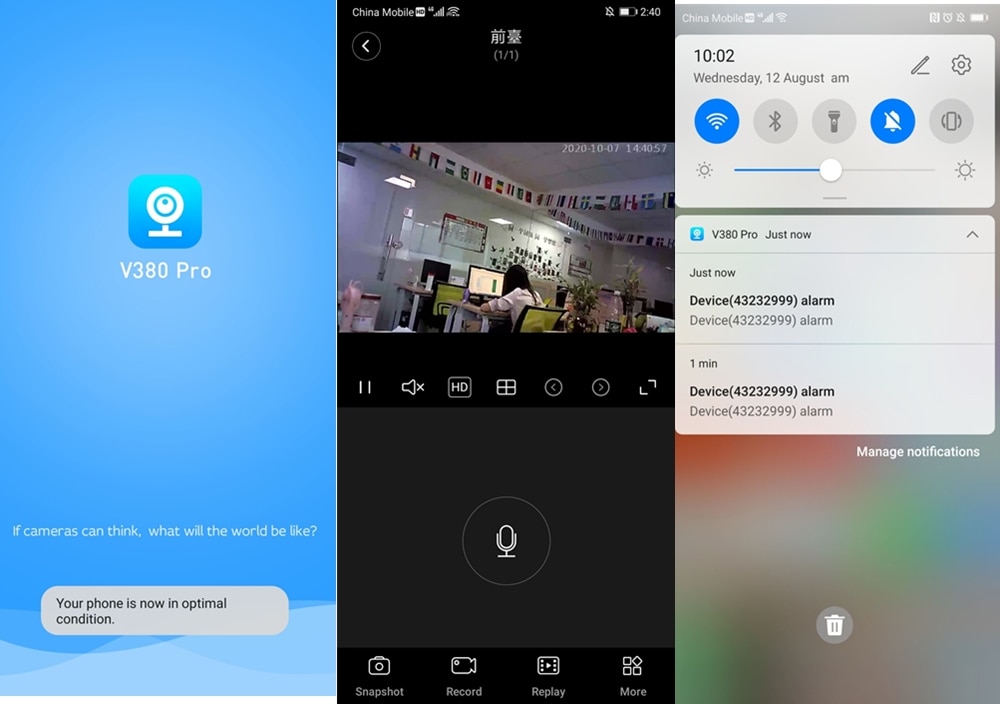 Lente Full HD
With 150° Wide-angle lens, 1080P video solution and IR night vision features (3M, minimum illumination 0.1Lux), it allows you to record more details and bring you a clearer video image.
a9 mini wifi camera manual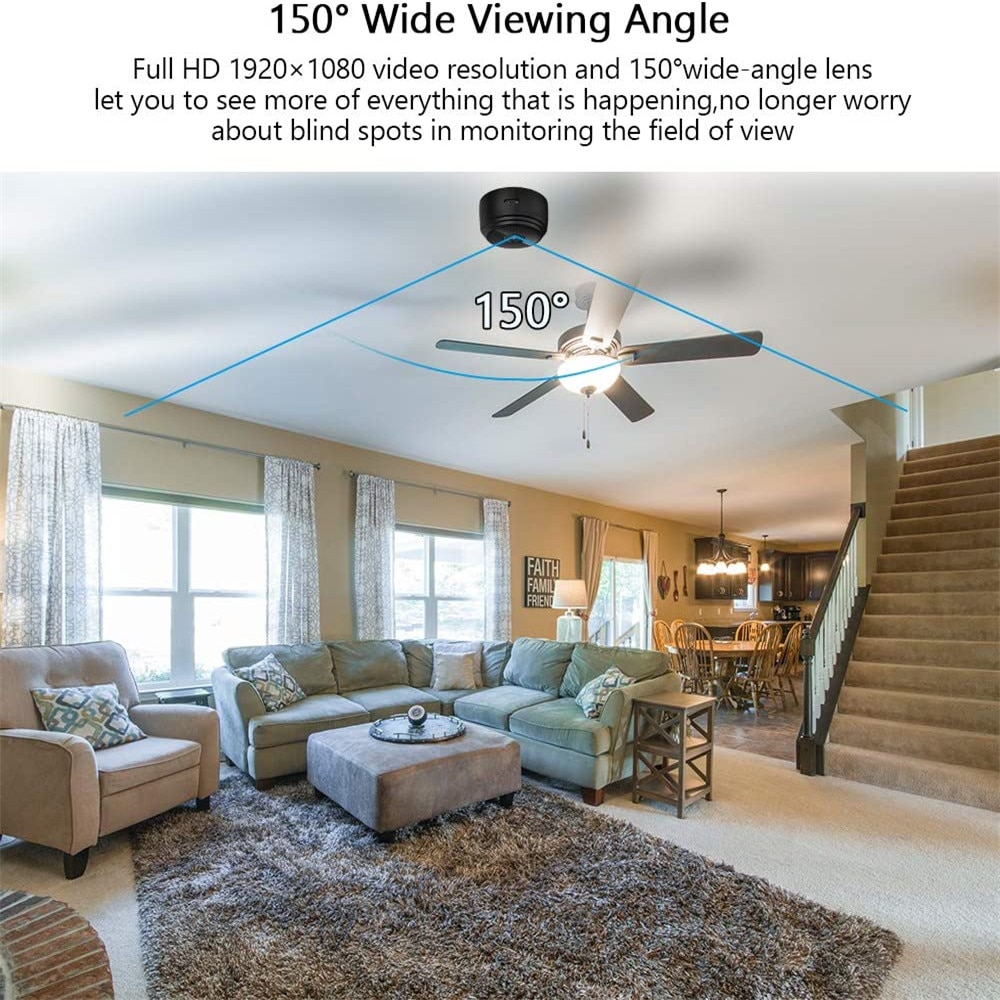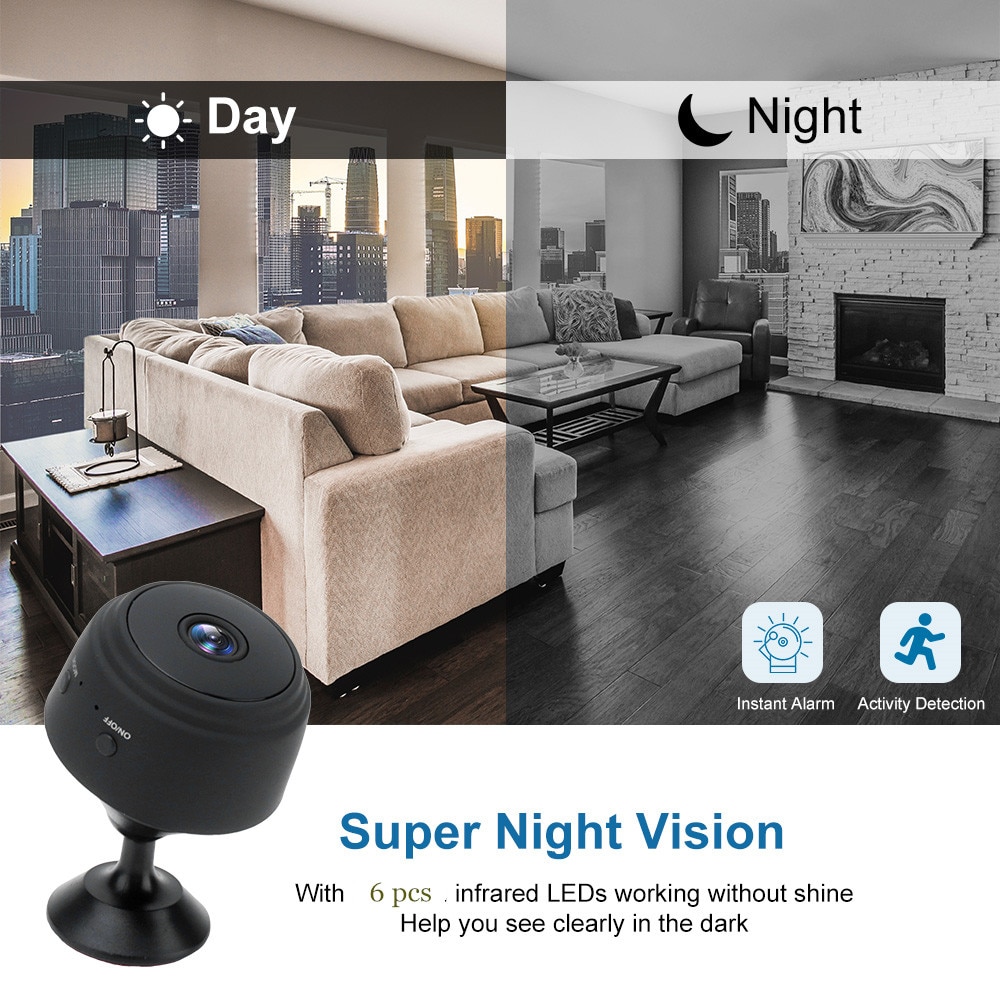 A9 mini Wifi camera has Various installation methods
Built-in strong magnet, so it can be firmly adsorbed on arbitrary iron surface. This mini camera also comes with two usb charging cables (one is standard, one is tiny). It can be manipulated at any angle or position by the handle as you needed.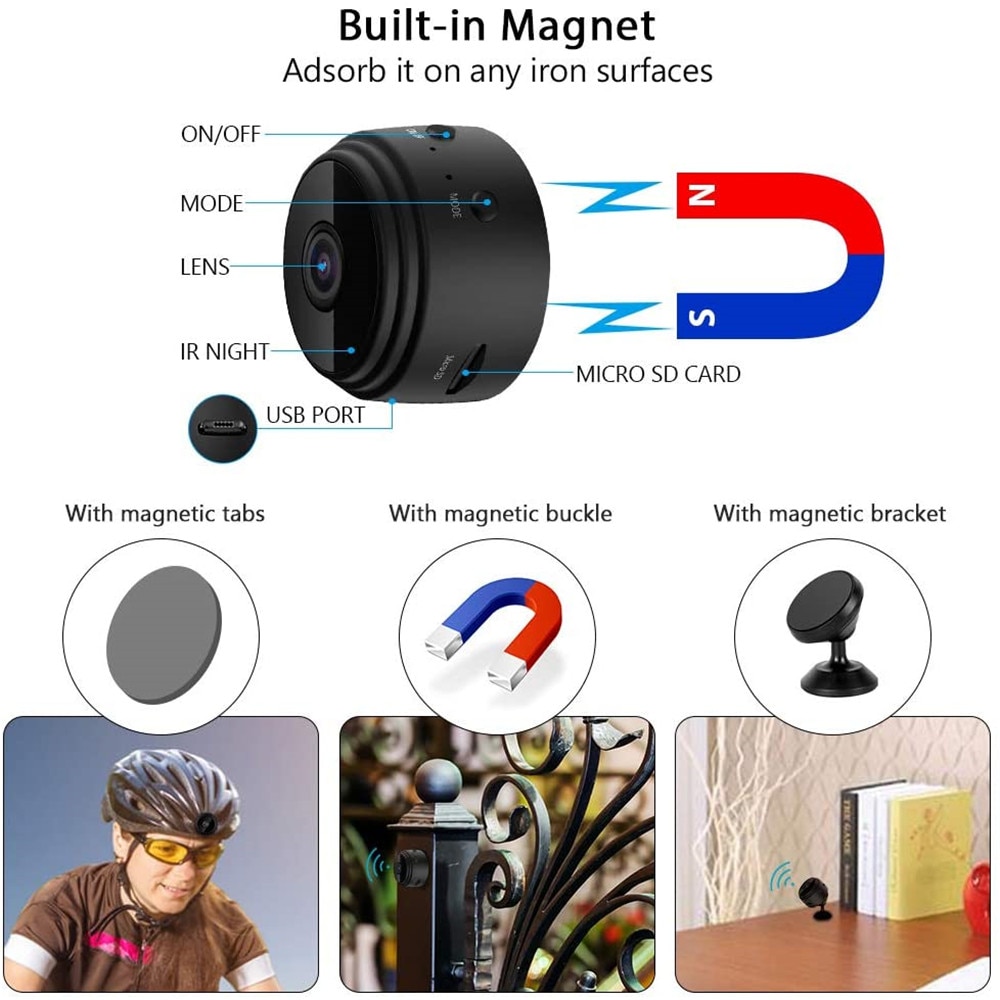 A9 mini Wifi camera Can work without wifi
It has hotspots, so it also works fine without wi-fi. Just insert the micro sd card into this mini camera, and download the app (application software called hdhdwificam pro pro), it will automatically record 1080p hd video to micro sd card.
A9 mini Wifi camera has Multi-User and Multi-View
Support multiple devices to connect to camera and watch at the same time! The mini camera sets the main user account which you can share with your grandfather, grandmother, father, mother, and it is more convenient for home surveillance. It also perfects a surveillance camera for your office or place of business. One camera can support multiple users and one app can support multiple cameras simultaneously so you can check on your property in real time.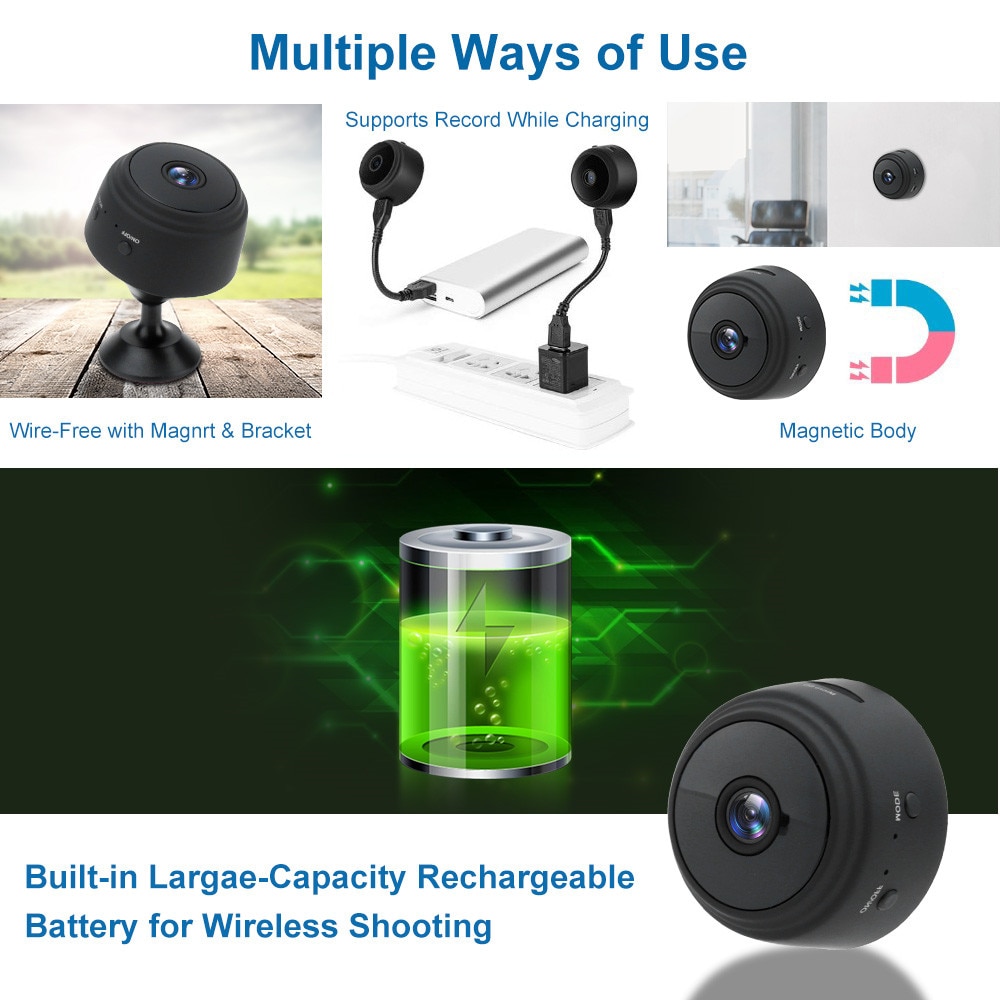 A9 mini Wifi camera Works perfect as a home security camera and outdoor sports
This mini camera allows you to watch live video on your ios/android smartphone, tablet, mac or windows pc. This mini wifi camera creates a large field of view and monitors your care. Mini camera wifi night vision function has no light, small size, suitable for many occasions to monitor warehouses, to protect the security of goods monitor thief protect store goods the child is at home, worry the nanny child abuse worried about the elderly alone at home.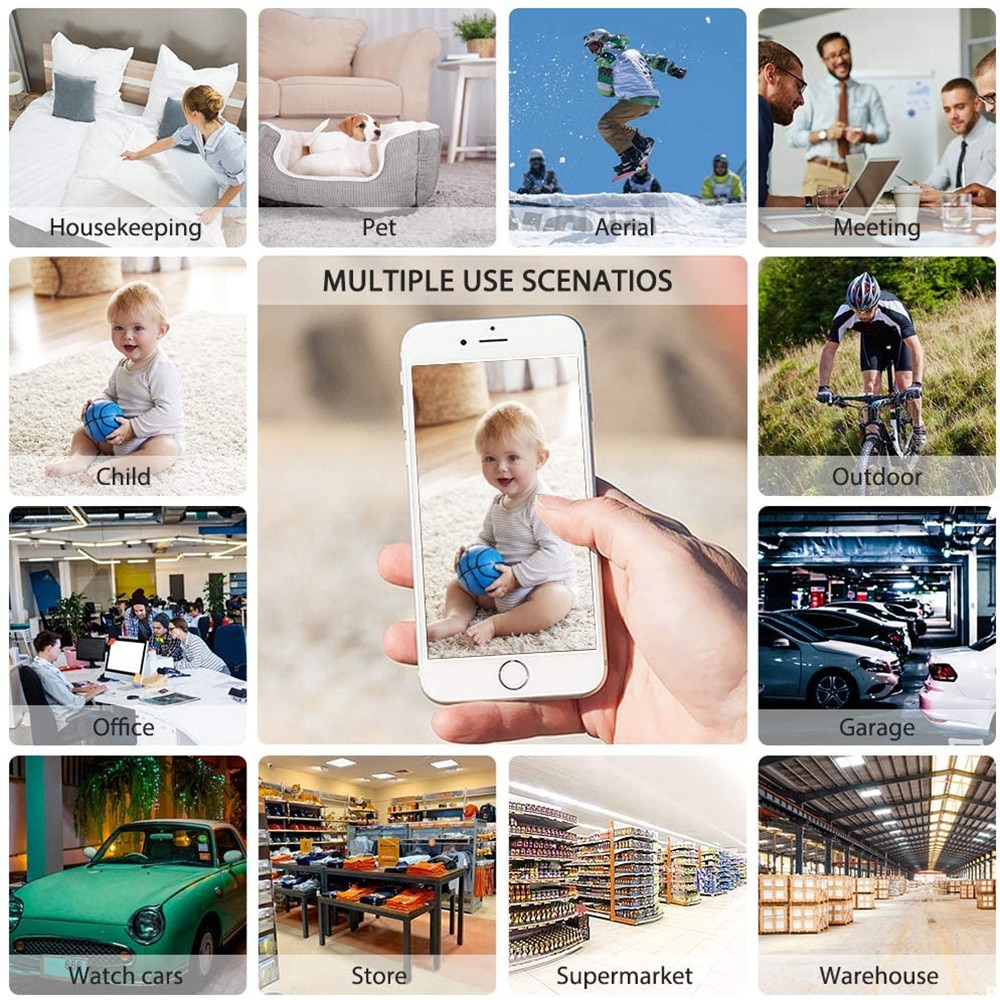 package list
1x A9 Mini Camera
1x English Instruction
1x Bracket
1x Iron Plates
2x USB Charging Cables
a9 mini wifi camera review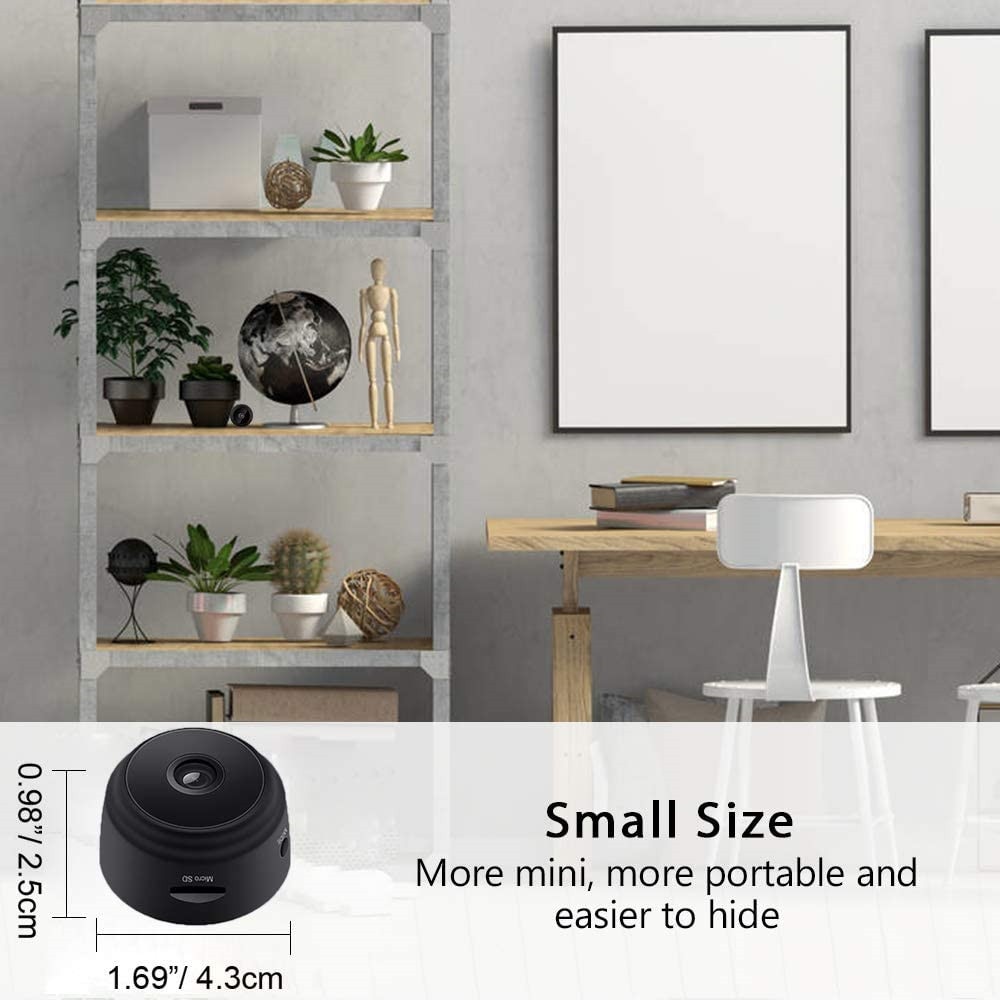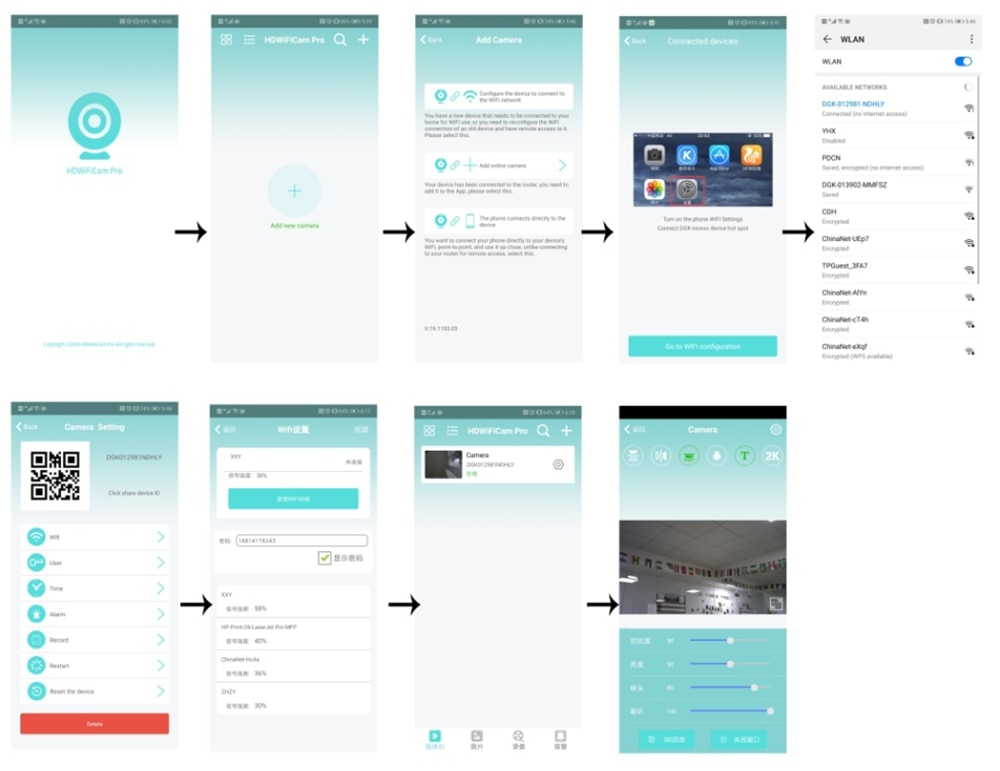 | | |
| --- | --- |
| WEIGHT | 0.1 kg |
| RESOLUTION | Full HD |