Description:
50/40/32 A, 240/220V, 12/9/7kw, high quality Home EV Charging Station
Specification: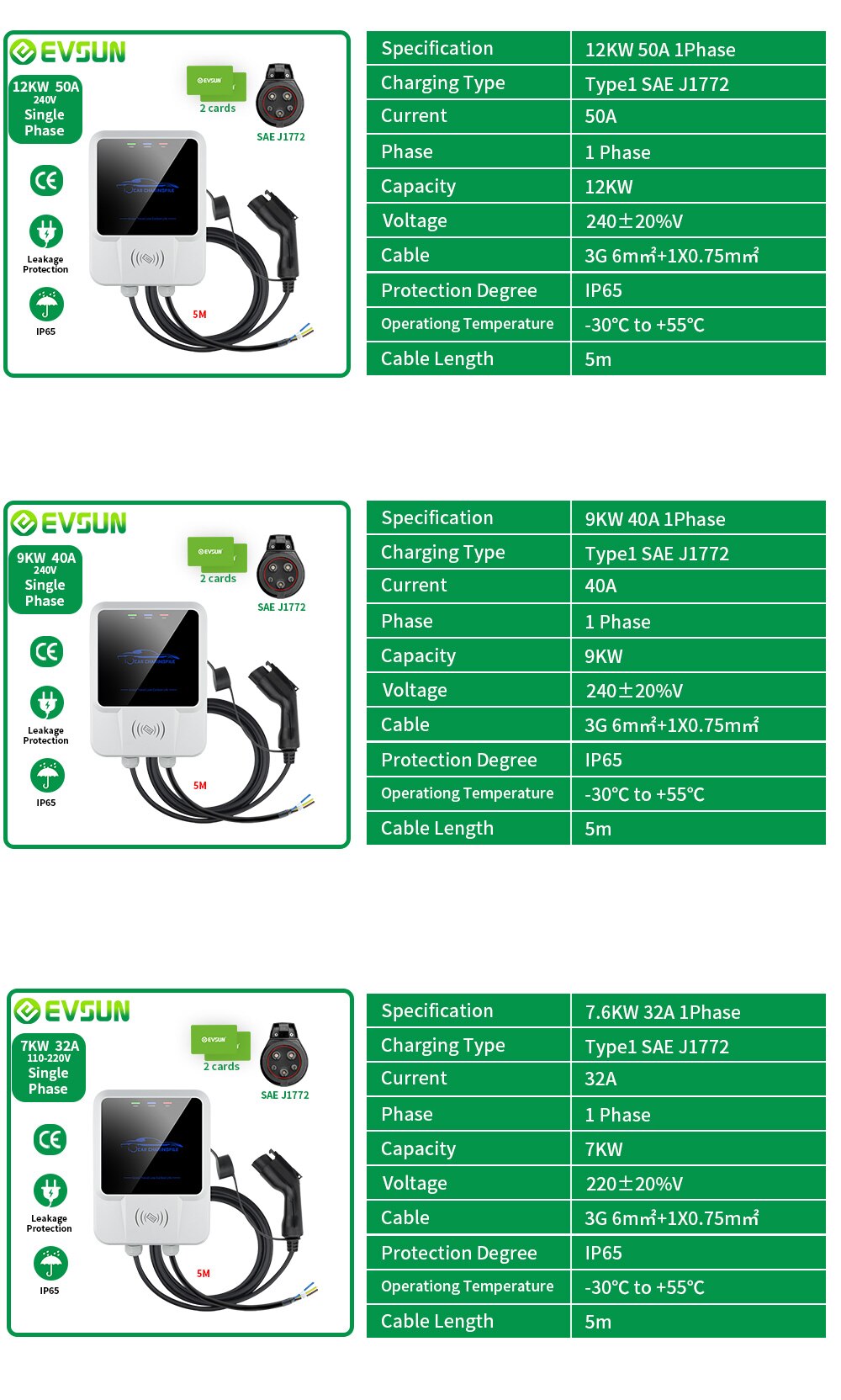 Type 1,SAE J1772 Extension Cable
  -The screws are fit into the box so you don't have to worry about the screen falling. The 5M cable  leaves enough space between your car and the charging station
Swipe card to charge, safe and anti-theft battery
 -After swiping the card, the car can be charged, which is equivalent to providing a key to the Charging Station to prevent others from stealing the charge
HIGHER QUALITY
  -Higher strength ABS material, which has better quality and can be used for longer; IP65 waterproof could be safer during charging.

Electric Vehicle Adapter for Tesla
Package Contents:
EV charging station*1
Accessories*7
User Manual*1
Installation Guide:
1.According to the height you need, make a hole with a diameter of 6mm on the wall and insert the expansion tube.
2. Lock 1 black M4*45mm self-tapping screw into the expansion tube with a Phillips screwdriver, and reserve a 5mm space for hanging the charging pile.
3. After hanging the charging station , hang a board at the bottom of the charging pile to mark the hole position, and then remove the charging station .
4. Make a 6mm diameter hole in the fixed hole at the mark, and insert the expansion tube.
5. Hang up the charging station again and use 1 *M4*40 self-tapping screw to lock the expansion tube with a Phillips screwdriver and fix it firmly.
6. Fix the charging gun holder in a suitable position.
AC CHARGING STATIONS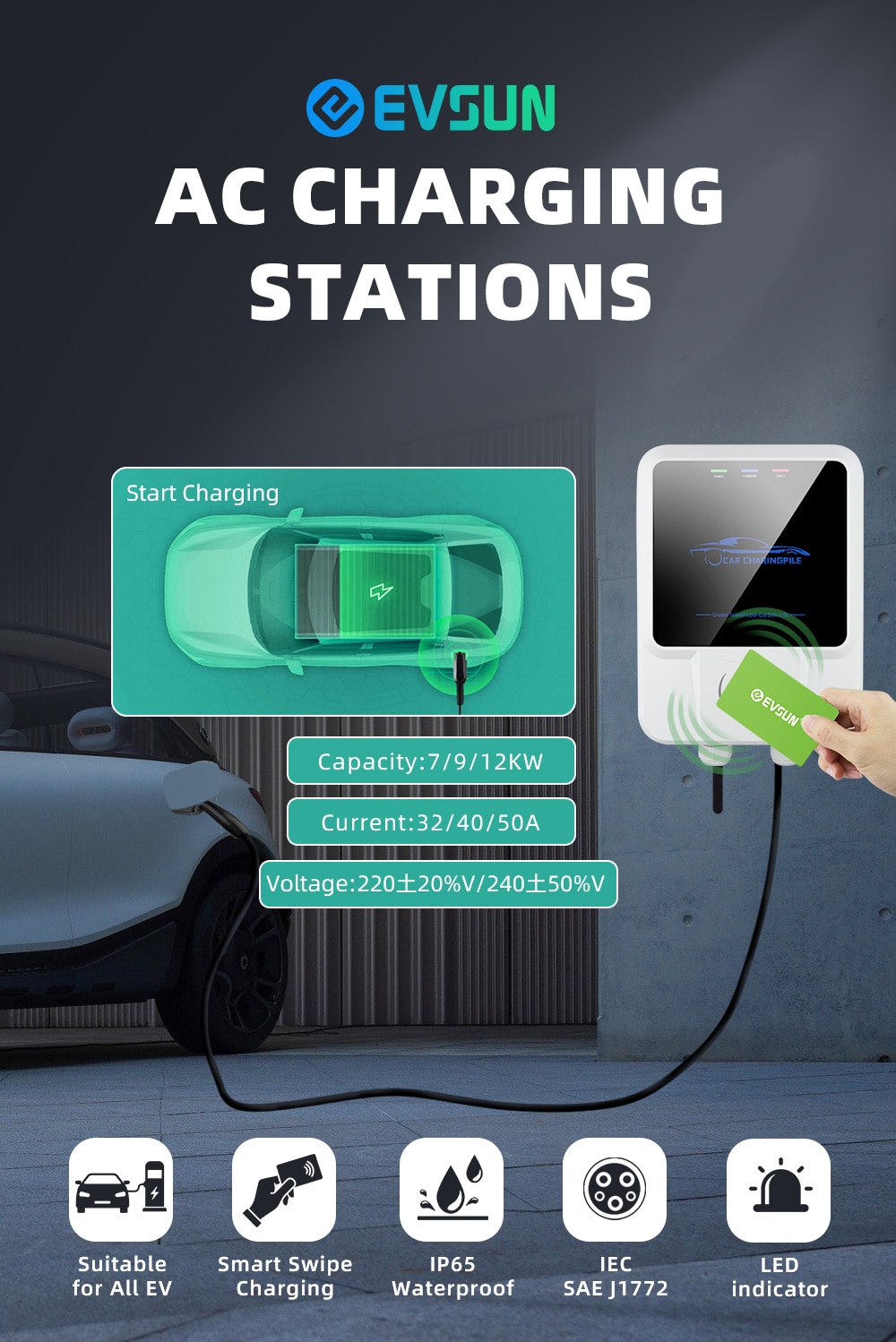 PRODUCTSTRUCTURE
The overall structure is clear at a glance
TPE High Quality Material
SMART SWIPE CHARGING
Designed with a swipe card control switch,which is convenient and effective in preventing people from stealing charging.
Note: It will stop charging auto-maticallywhen full charged.
LED INDICATOR
Keep you well-informed on the working status of the chargingstations (piles), effectively protecte the equipment and the vehicle.
IP65 WATERPROOF CAR CHARGING STATION
IP65 ensure the perfect work outdoors in any environment including rainand snow.
MULTIPLE SECURITY
Manufacturer specializing in charging products for electric vehicles,integrating design,R&D and production.
TWO TYPESOF CHARGERS
Please select the right charger according to your car model before purchasing.
(If you need Type 2, please click the picture below to jump to purchase)

PACKAGE LISTS
APPLY TO E-VEHICLE