The perfect Valentine's Day gift for your loved one!
This unique and timeless gift is a beautiful way to show your love and devotion.
The Eternal Love Tree is a preserved rose tree that will last a lifetime, just like the love it represents.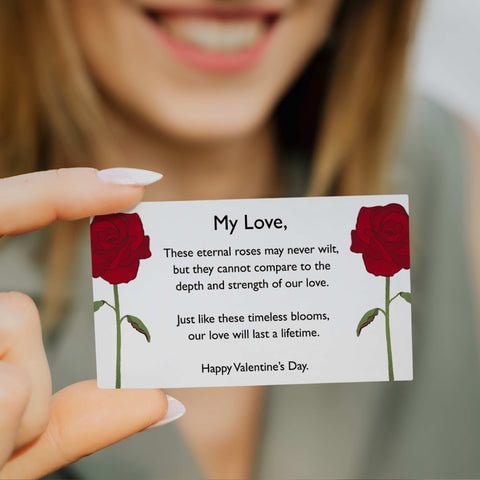 "My Love,
These eternal roses may never wilt, but they cannot compare to the depth and strength of our love.
Just like these timeless blooms, our love will last a lifetime.
Happy Valentine's Day."